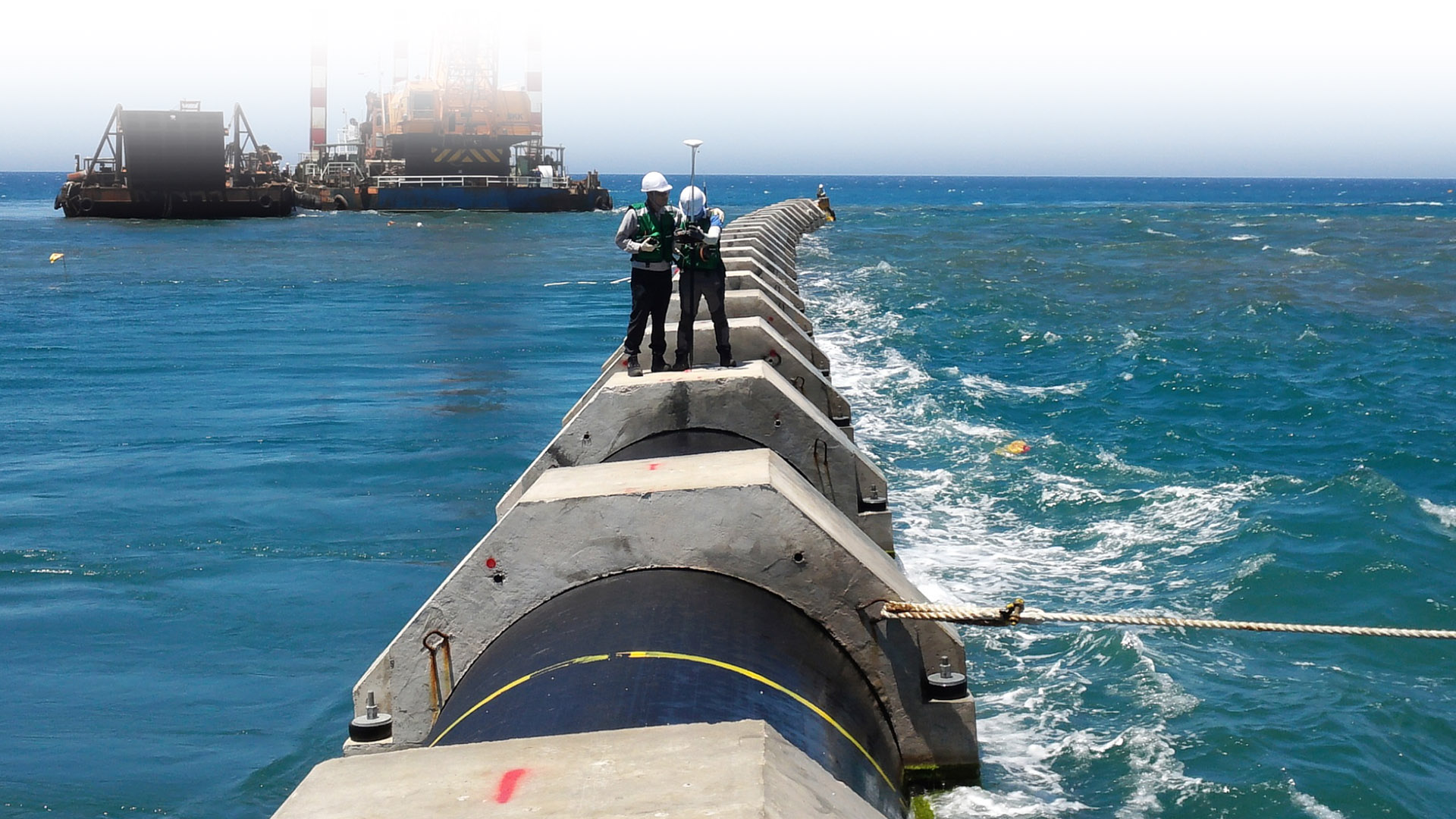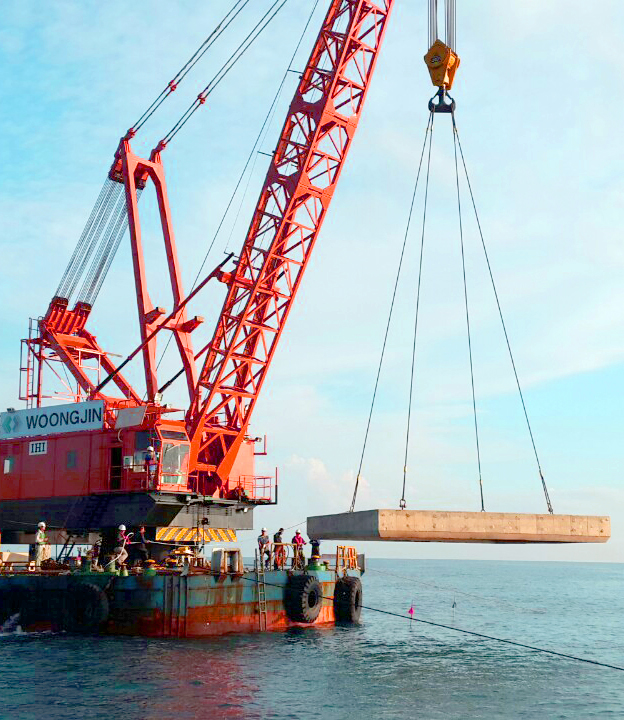 A leader in marine construction with overseas operations
Since 1981, Woongjin Development Construction (Woongjin) has grown into one of the largest, specialized construction companies in South Korea as well as a prominent contractor at the global level. Woongjin excels in construction, offshore projects (oil, gas, and wind), infrastructure and marine works, often in contracts with a high level of complexity. Our marine works projects include floating pile driving, dredging, breakwater, reclamation and wharf restructure as well as various, other development jobs. Due to our success and experience in home markets, we have built strong positions in South Korea as well as have expanded operations into additional locations in Asia, the Middle East, and Europe.
In collaboration with our clients, we develop cutting-edge, sustainable answers to construction questions and ensure safety in the workplace. To better accommodate our customers' needs and due to our distinguished accomplishments of more than 100 million USD annual turnover, Woongjin provides three office locations: Busan and Seoul, South Korea (for APAC) and Abu Dhabi, UAE (for EMEA).
Approach that fuses experience, expertise, and technology
Woongjin organizes and implements large scale projects that require the comprehensive level of sophisticated technologies in marine and civil engineering fields. We combine a highly skilled workforce with strategic planning and innovative use of technology to overcome the most complex business challenges. Due to our reliability and the constant accumulation of new technologies, we enjoy a pioneering role in the 21st century.
Fully devoted to the construction of social overhead capital (S.O.C.) projects, we take on various kinds of harbor jobs where we mobilize our own marine equipment such as a floating dock, dredger, and marine cranes. In addition to our company team, we develop partnerships with available contractors competing in the domestic and world construction market.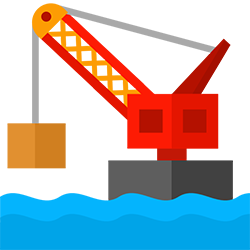 ---
Marine works
Jetty, quay wall, breakwater, underwater pipe and offshore works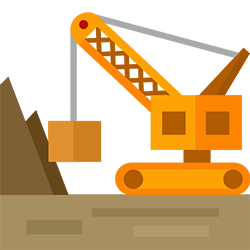 ---
Earth works
Scaffolding & dismantle, paving, rebar & concrete and other civil works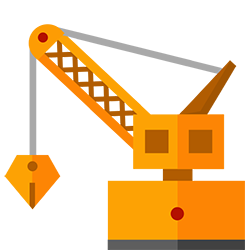 ---
Equipment rental
Floating Dock, Grab Dredger, Dipper Dredger, Floating Crane, Pump Dredgerm, S.E.P Barge, Tug Boat, Hopper Barge, Split Barge, Excavator, Crane

---
Dredging

---
Water and Sewage

---
Scaffolding & dismantle

---
Paving

---
Rebar & Concrete
Imagine it. Delivered.
We value our customers. At Woongjin, we firmly believe that meaningful solutions—those that make a real difference—are developed in partnership with our customers. We work with and welcome clients on short- and long-term projects. For instance, Samsung Heavy Industry (SHI) has been a satisfied client for over 20 years with our Samsung Shipyard Geoje Island project. Located on the southeastern part of the Korean peninsula, we provided dockyard construction work, Caisson production and installation, dredging, pile driving, reclamation and wharf structure construction.
It's our job to ensure every important aspect of the customer experience gets a little bit better on a daily basis. We are always ready to serve our clients the best products and services in Korea and in our overseas construction fields. We move forward with the motto: "Imagine it. Delivered."